JEWELRY CLASS
You have always wanted to try making your own special jewelry,
let's make that dream come true.
Using the lost wax method, we will give instruction mainly on wax carving (a technique of engraving wax to make a mold).
After the mold is completed, we move onto casting, polishing and stone retaining. Those steps require some training, but nothing to worry about. Our skilled staff will perform those steps with you to ensure the safety and the result.
Classes for casting, polishing and stone retaining also can be provided upon request.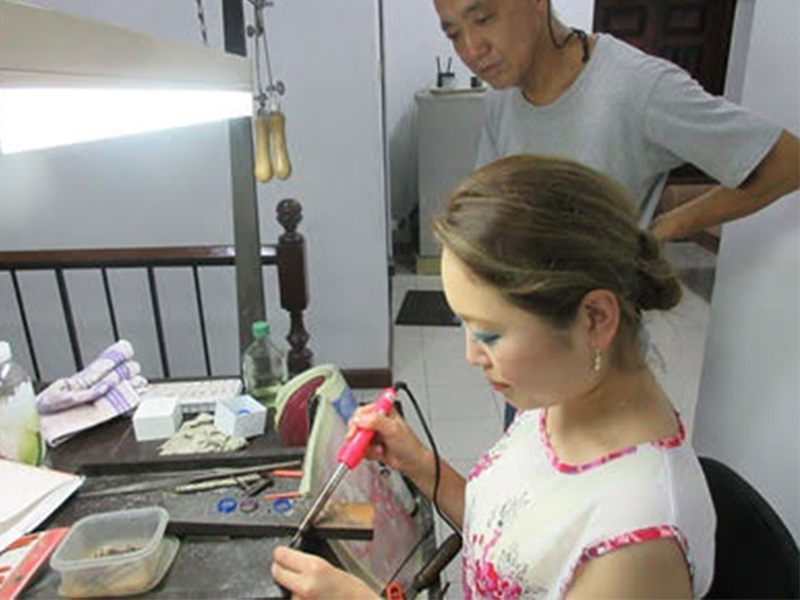 We will lend you tools, so you can come empty-handed!
Two-hour and three-hour courses are available.
Have you always wanted to make your own jewelry as a hobby? Do you want a special jewelry as a memory of your trip to Sri Lanka?
There is no minimum number of people to open our class. You can even make it your private lesson as long as you make a reservation in advance.
Please feel free to contact us to make your special plan.
| | |
| --- | --- |
| FEES | 2Hours:Rs8,500 / 3Hours:Rs10,000 |
| HOURS | Morning:9:00〜12:00 / Afternoon:13:00〜16:00 |
In addition to the class fee above, the material cost and casting fee will be charged separately.
Hours can be flexible except Sundays and holidays. Please contact us.
What is the "lost wax" method?
This is a method of shaving or engraving a wax to make a mold (wax carving). After a mold is made with wax, the mold is covered by casting sand or plaster, hardening it, and then heating to melt the wax, creating a mold for the base part.
In the class, we will mainly perform the first part, you how to shave and engrave wax.
This method is easier than metal processing that is typically used, since wax is softer and easier to handle. One of the other advantages is that wax can be added and corrected when you wish to make it better.
Since it does not require strong force, it is also easy for anyone to work with it.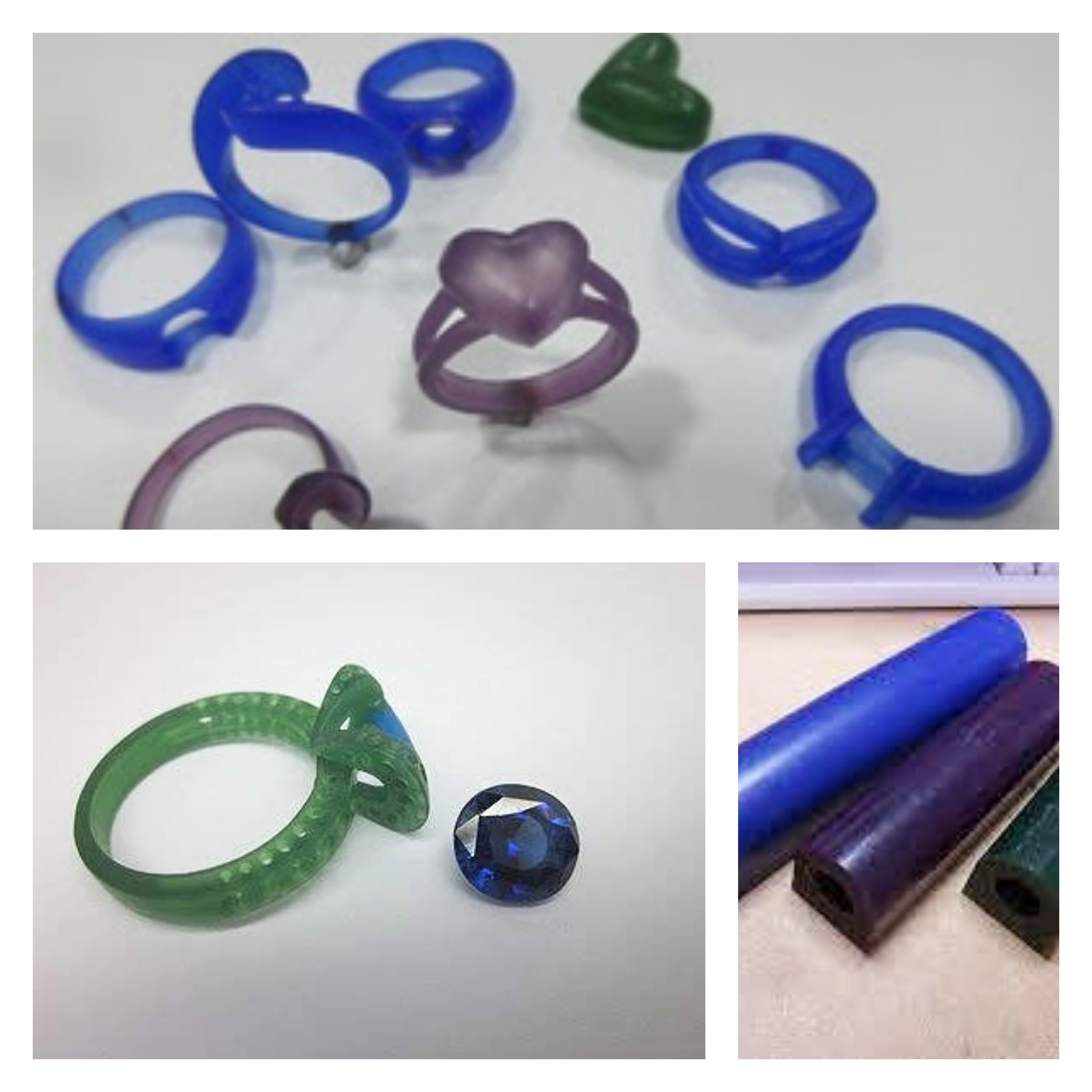 Long term classes are also available
We also offer courses for those who aim to be craftsmen.
We can arrange flexible lessons in the desired period of one month, three months, six months, or one year.
If needed, we can also coordinate apartments, so please feel free to contact us.